Wednesday Evenings
Supper at 6:30pm
Lesson at 7:00pm
Ebenezer FLY (Free Lutheran Youth) seeks to promote the mission and vision of Ebenezer Free Lutheran Church through weekly meetings, Bible studies, retreats, camps and fellowship. Students meet every Wednesday night for Youth Group at 7:00 pm in the Youth Room. All students in grades 7-12 are welcome to participate. FLY Youth Group focuses on preparing youth to live their lives loving God, loving themselves (knowing who they are in Christ) and loving others.
For questions about Youth Group or ways to volunteer please contact Katie Papillon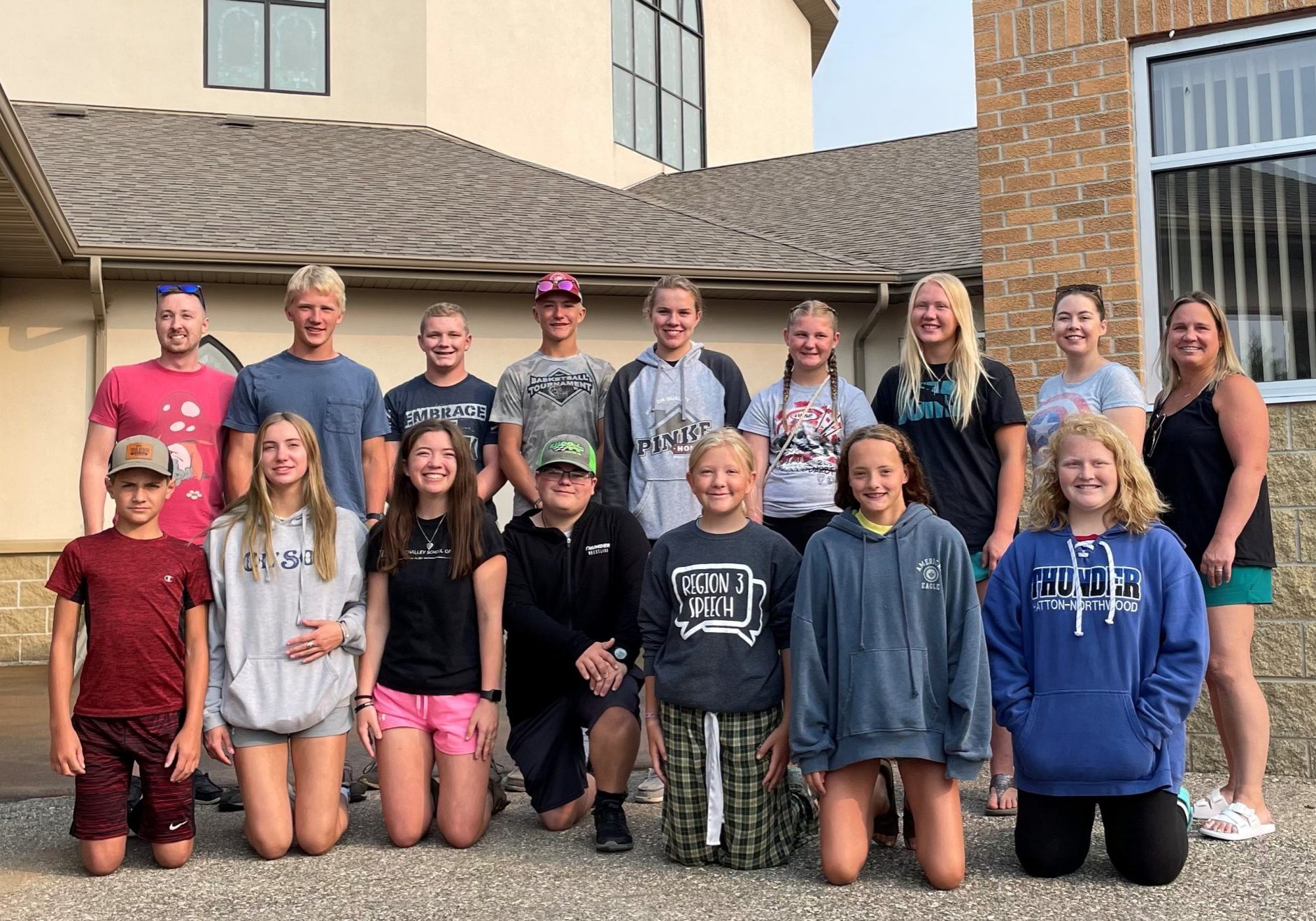 Wednesdays: 3:45pm-5:00pm
For all kids in 5th & 6th grade.
At Ebenezer, it is our desire to reach as many people as possible with the gospel of Jesus. Club 56 was borne out of this desire. Each Wednesday, all 5th and 6th graders are welcome to make their way straight from school to Ebenezer and enjoy snacks, games and relevant Bible teaching. No registration or sign-up necessary.
Parents, please join our Facebook group Club 56 - Ebenezer FLC to receive updates and further information regarding Club 56.
For questions about Club 56 or ways to volunteer please contact Katie Papillon
Wednesdays
Junior class (8th grade): 4:30pm
Senior class (9th grade): 5:30pm
Baptized students of the Ebenezer are encouraged to attend Confirmation classes where they are instructed for two years in the Christian faith. Students will be instructed through God's Word, Luther's Small Catechism, and other materials. Confirmation is offered for students in 8th-9th grades every Wednesday. At the end of the two years, all students who fulfill all the requirements of the course will be asked to confirm their personal faith in front of the congregation on Confirmation Sunday. Upon being confirmed students will be eligible for full membership into the congregation when they turn eighteen years old.
For questions about Confirmation Classes please contact Pastor Mark